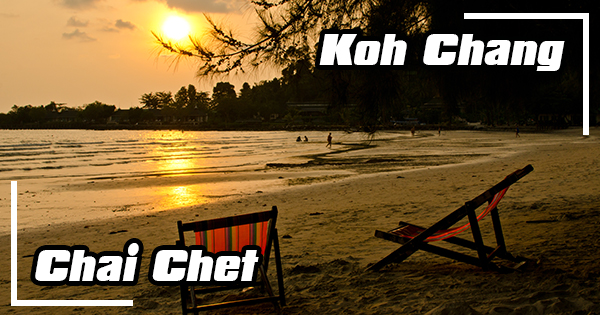 Chai Chet is a small village and quiet area located between White Sand Beach and Klong Prao. There is a very small fisherman harbour in a small estuary from where the beach starts. Some people call it Chai Chet beach but in fact, it's the long Klong Prao beach which is made of 2 parts, the south, and north, separated by the Klong Prao estuary. Nevertheless, from Chai Chet you can access the north part of Klong Prao beach which is a bit rocky on the first 20 meters then it's only sand.
In Chai Chet village, there are some shops along the main road. You can find 3 different supermarkets (Tesco Lotus, 7/11 and V-Mart) as well as cloth shops, drugstores, tailors, restaurants, pubs, coffee shops, ATMs and a bank where you can change money and a good hostel named The Habitat Hostel.
Around noon and in the evening, vendors come to install their stalls to sell street foods. There are very good and cheap chicken kebabs, different kinds of Thai food, grilled fish and meats, fruits, and delicious pancakes (see videos below).
The road in front of the 7/11 supermarket is going to VJ Plaza where there are a few restaurants. Coconut Plaza which is on the corner of Tesco Lotus is quieter with a couple of restaurants like Abella Cuisine that I really recommend, a Tour Agency which is also renting bicycles, The Malibu Bar playing only Bob Marley songs, a coffee shop and a few massage parlours.
Chai Chet cape is famous for its viewpoint from where you can take very nice sunset pictures. To reach this place, go to Chai Chet Resort and walk through the bungalows until the end of the walking path. Then you will see a small indication and old wooden ladders to climb to the top of the cliff.
My favourite place to take sunset pictures is a bit before the viewpoint, just in front of the sea view bungalows of Chai Chet Resort. There are trees and a few chairs. You can maybe get better shots from there and most of the time there is nobody, opposite of the viewpoint which can be crowded.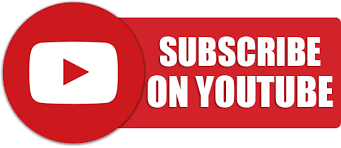 On the opposite side of the viewpoint, there is a small wooden pier. Nothing extraordinary except that you have a full view of the Klong Prao beach. Because it's a fish sanctuary, fishing is forbidden but you can sit and look at them.
Where to stay?
There are lots of resorts in Chai Chet, for all types of budgets and tastes. In the village and on the hillside is located Thai Garden Hill Resort, 300 meters from the beach but with a very nice swimming pool.
Chai Chet Resort is less than a 2-minute walk from the sandy beach but their swimming pool is also very nice. Coconut Beach Resort has bungalows and hotel rooms. Their swimming pool is quite small but they have a beachfront.
Koh Chang Paradise Resort & Spa is my favourite with their 260 meters beachfront, the bungalows, the swimming pool right in front of the beach, and the beautiful private Pool-Villas.
Then there is Koh Chang Resort, a bit outdated, Flora I Talay Resort with their beachfront too and their recent bungalows and to end with Pajamas Koh Chang Hostel with private and dormitory rooms.
Best deals in Chai Chet:
Copyright:
Please note this map is copyright 2001-13 White Sand Publications Co. Ltd. and may not be reproduced or published either in print or electronically without the express written permission of White Sand Publications Co. Ltd.