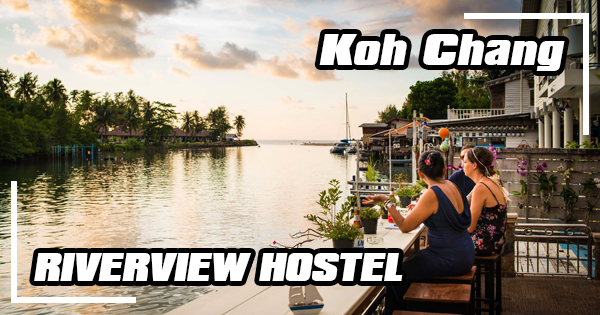 Riverview Hostel is a brand new stylish hostel located directly on the peaceful Klong Prao estuary. It's very close to the quietest part of Klong Prao beach, and it's between Chai Chet and Klong Prao village where you can find everything you need.
They have a free shuttle speed boat for their guests to go and to come back from the beach.
You can also explore by kayaking the small mangrove or practise Stand up paddling, the river is perfect for beginners.
The view from the terrace is just stunning and so relaxing, from the morning till sunset.
Riverview Hostel proposes 3 dorms and one private room:
- One female dorm with 6 single beds, air conditioning, its own bathroom with toilet and shower with cold and hot water.
- Two mixed dorms, one with 6 single beds and a second one with 8 single beds. Both also have a/c and their own bathroom with a toilet, shower with hot and cold water.
- The Riverview Deluxe room has a double-size bed, a/c, a safe locker, and a private balcony with a stunning panoramic view of the river. There are also complimentary coffee and tea facilities with a kettle and a big bottle of drinking water.
The access to this room is through the mixed dorm and the bathroom is shared with the guests of this dorm.
A clean towel is supplied with each bed, and 2 towels for the Deluxe room.
Each guest will get his personal locker which is covered by CCTV for extra security.
Free Wi-Fi is available everywhere inside the hostel.
They don't serve food, even breakfast but it's not a big problem because at about 50 meters you can walk to the well-known Moley's Resort which is serving excellent breakfasts, snacks, drinks, lunch, and dinner.
There are also Iyara Seafood and Phu-Talay Seafood restaurants that I also recommend which are within the same walking distance.
The terrace is perfect to relax or enjoying a drink with friends or other guests.
You can get at the hostel local beers, soft drinks, and wine, as well as tea and coffee.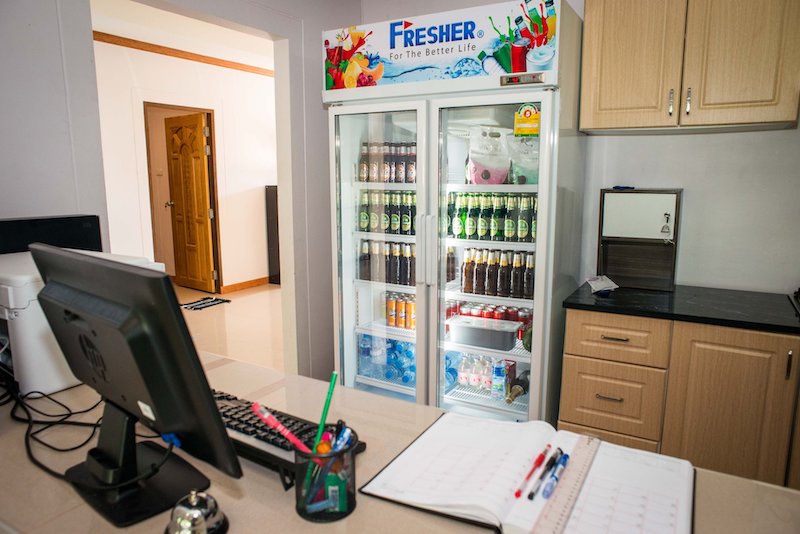 They also have a chill-out area with an LCD TV and a wide selection of tv channels including sports channels and Netflix.
And soon they will add a selection of books available for the guests.
The staff is very friendly and helpful, you can book them all kinds of activities. They also offer motorbike rental.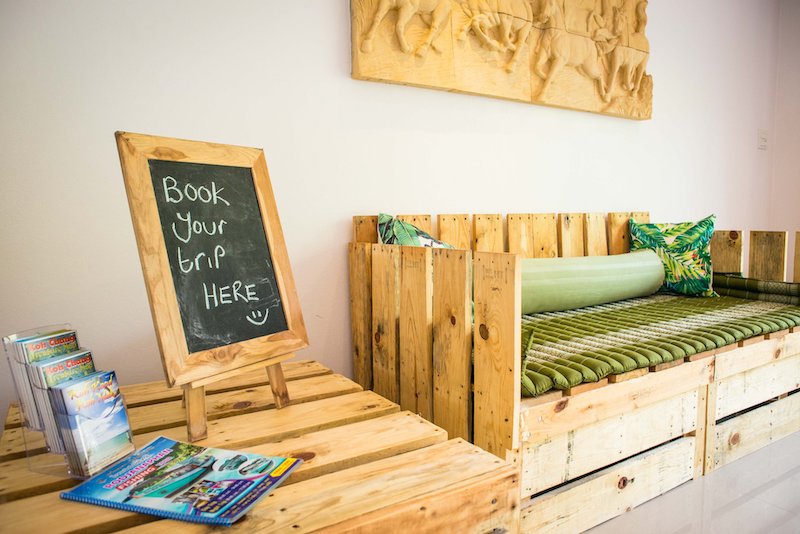 If you are travelling on a budget but still want to stay in a stylish, clean, safe, and comfortable environment then Riverview Hostel is made for you.
- Facebook page: www.facebook.com/riverviewkohchang/
- Website: www.riverviewkohchang.com
- Email: This email address is being protected from spambots. You need JavaScript enabled to view it.
- Phone:  +66 64157 2950