Photography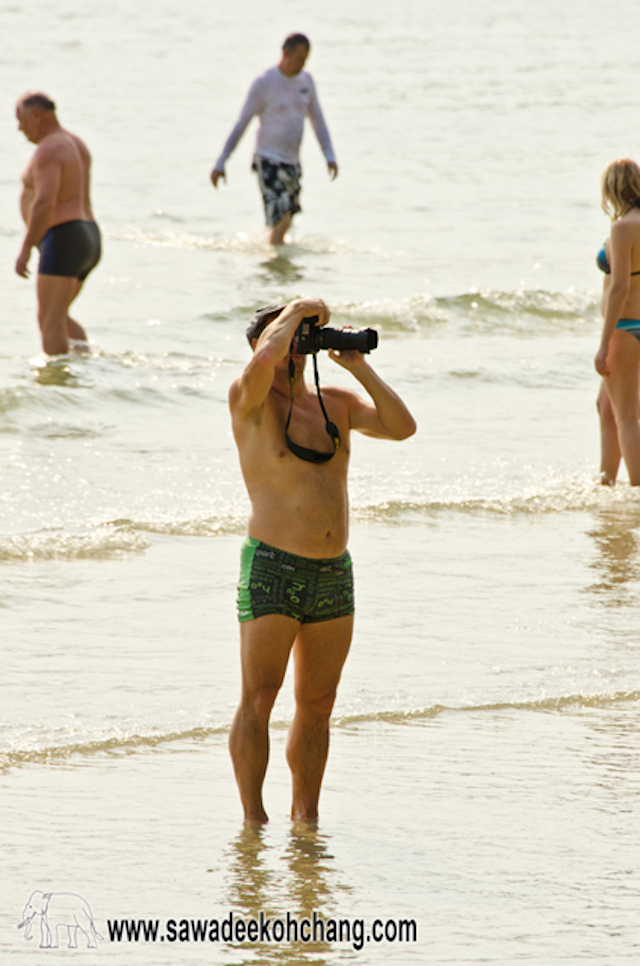 Professionals or amateurs, Koh Chang will be a dream for you.


If you can, take all the time your camera with you, you never know what can happen and you would be so disappointed to not get a shot of a rare butterfly or of a snake crossing the road or even of your beloved at sunset.


So what to shoot?
There are so many things but the most common are the colourful flowers and fruits, the food stalls, local people, insects, animals, beaches, landscapes and sunsets. In fact, everything can be shot!


There is a big variety of tropical flowers and orchids everywhere. Even simple plants can look fantastic in a picture.
Food stalls have a lot of colourful fruits, vegetables and also grilled food.
The Thai life and culture with people, vehicles, fishing boats and temples. Don't be like a paparazzi, ask first people if you can take a picture of them, and if you are in a temple, respect the place. If you are nice, polite and discrete people will accept and even pause with beautiful smiles.
There are a lot of insects around you, take time to observe them. Spiders can be scary but also beautiful, you need to be patient with the butterflies and dragonflies but the result is worth it.
There are a lot of animals, like dogs, cats, elephants, monkeys, birds, lizards, snakes and crocodiles (in captivity). With a waterproof camera, you can be close to the colourful fishes and corals if you are snorkelling or diving.
Each beach has its own particularity and beauty.
There are few viewpoints in Koh Chang where you can get amazing landscapes. And if you are brave you can do a jungle trek, the view from the top of the mountains is stunning.
Sunsets are amazing in Koh Chang. Each sunset is different, don't miss them!
And most important, take pictures of your friends, your family and yourself!
You are welcome to post and share your pictures on our Facebook fan page. Come to share your experiences!
Here are some examples of what can be shot in Koh Chang, you can see more in our Google+ or Flickr pages.