Transfers to and from Koh Chang

When you will come to Koh Chang you won't have a lot of choices to reach your resort on the island. The different ways are described here!
Arriving at Bangkok Suvarnabhumi International airport, Trat airport or even at the ferry pier, you will need to find a way to reach the place you will stay. You will have the choice between a shared or private transport.
- From Bangkok:
The most comfortable is, of course, the private car which will also be the fastest like it won't stop other places to leave or pick up more passengers.
From Bangkok to Koh Chang resort, I recommend you Ing Taxi which is one of the most reliable and cheapest private drivers I know. Your safety and comfort are his biggest concern.
Up to 4 persons, it will cost you 3500 baht + the ferry tickets per way. You will travel in his Toyota Innova with a/c, free bottles of water and free onboard Wi-Fi (ask it when you will book your trip). I would recommend a maximum of 3 adults + 1 child in his car. 4 adults may be too much for a 5 hours trip.
A Toyota Innova is bigger than the "standard" Toyota Camry which is proposed by a lot of travel companies.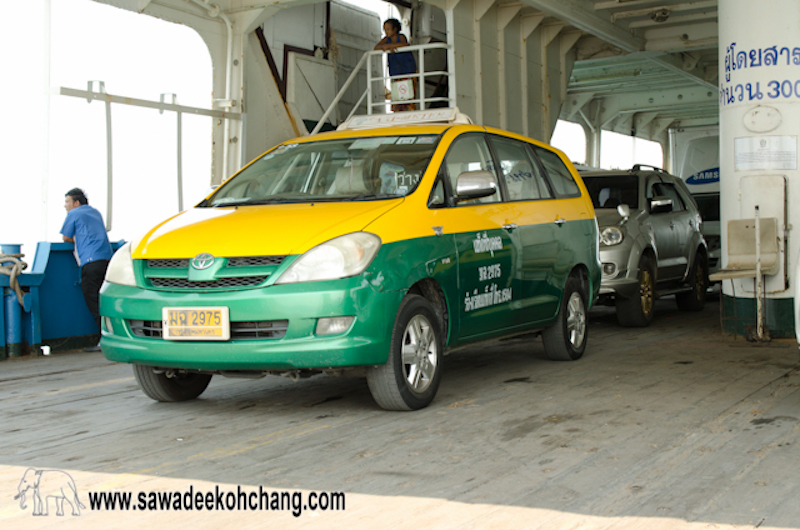 From 4 to 9 adults you will need a minibus which will cost 5500 baht + ferry tickets per way.
The minibuses also have a/c, free bottles of water and some of them have free onboard Wi-Fi. This is what I would recommend for 4 adults, you will have more space than in the Toyota Innova. It will make the trip nicer and you can even relax and sleep without being compressed by others.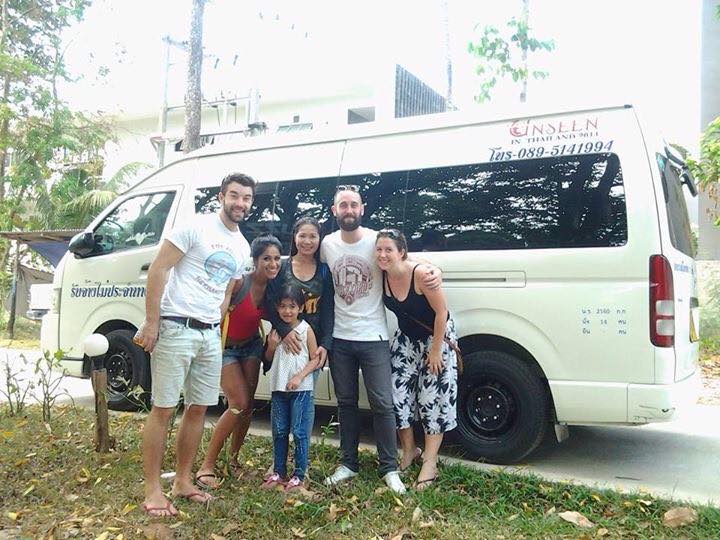 Except for the ferry tickets, you won't have to pay extra fees or a road toll, all is included and you won't get any bad surprises. And the price will be the same if the driver stops you in Klong Son (northern part of Koh Chang) or in Bang Bao (southern part of Koh Chang). The payment will be done in cash to the driver at the arrival.
And during the trip, if you need to stop to buy food, refreshment or to go to the toilet, just ask the driver and he will find the best place for you.
You can contact Ing Taxi directly or send me an email and I will help you to organise everything.
- From Trat Airport:
You can pick up a taxi directly at the airport but be aware he will take as many passengers as he can and the pick-up truck will be fully loaded. This is the cheapest way but not the fastest.
Most of them will drop you at the pier. You will have to buy your ferry tickets yourself, walk to the ferry with your luggage and take another full loaded taxi once in Koh Chang.
If you want to travel in peace without any trouble I recommend private transport. It will take you from the airport to your resort. The price will depend on the destination but estimate about 450 baht per person (can be less, can be more).
Send me an email if you need more information and I will provide you with the information you need.
- From Koh Chang pier:
The same story as from Trat Airport, you will have the choice between an over-loaded taxi or a private transport which will pick you up and drive you directly where you want. It will be faster than the standard taxi.
Contact me if you need help to book your transport.
- From Koh Chang:
If you come with a private driver, the best is to already plan with him the return date. The price and travelling conditions will be the same.
Be careful, sometimes the waiting at the ferry pier can be very long, especially after long holiday weekends. Look at the Thai holiday's calendar 2021 before planning your returning time, especially if you have a plane to catch.
Send me an email if you need more information and I will provide you with the help you need.