Margaritaville Guesthouse
Margaritaville is a guesthouse, bar, and restaurant located on the top of Lonely Beach main road. It's nearby BB Gym, and close to the main village where you can find a lot of small shops, tattooists and so on.
And at only 10 minutes walk from the sandy Lonely Beach!
This boutique guesthouse has 4 individual, very clean, and softly decorated rooms.
All rooms have luxury beds, a private bathroom with towels, cold and hot water, and a toilet. Some rooms have air conditioning and some a fan. Each room has its own balcony with furniture. Wi-Fi is available for free.
They also have 2 budget rooms with a single bed, with also a private bathroom with towels, cold and hot water and toilet. And of course a small balcony and free Wi-Fi.
The rooms are behind the restaurant in a nice and quiet tropical garden. They also provide a laundry service and free housekeeping.
The owners and staff are very friendly, they are like a family and they make you feel very comfortable.
The Western breakfast is served in their restaurant.
Even if you can find a lot of pubs and restaurants around in the village, you will love Margaritaville so much that you will drink and eat there every day.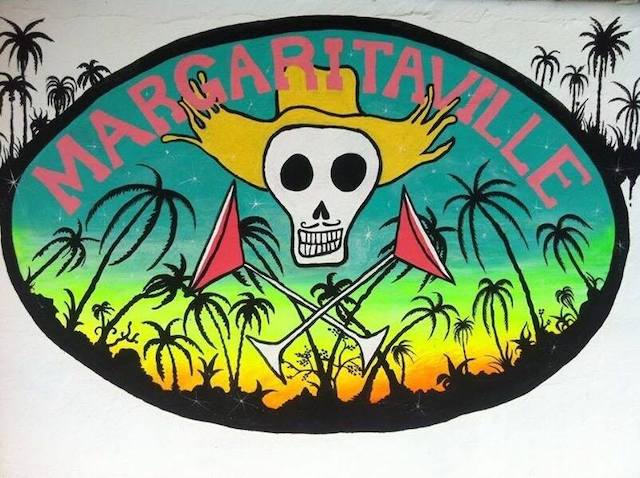 In a beautiful and cosy environment, they serve delicious western food and cocktails made with love. They are specialised in Margaritas, Daiquiris, and Mojitos but the other cocktails are just fabulous. Try the watermelon Mojito, it's a sin!
Being Swedish they serve Swedish meatballs which are even better than the original ones from IKEA :) but the Ceviche (white fish, scallops, chilis, spring onion, and lime aioli served with bread crouton) is not bad either. Their burgers are also excellent. Once you eat at Margaritaville you want to stay and taste all the other dishes.
The kitchen is opened daily from 5.00 pm to 11.00 pm but I would recommend coming just after the opening if you want to have a table.
In the evening they play live music and the bar gets a great party atmosphere.
- Facebook page: https://www.facebook.com/groups/
- Email: This email address is being protected from spambots. You need JavaScript enabled to view it.