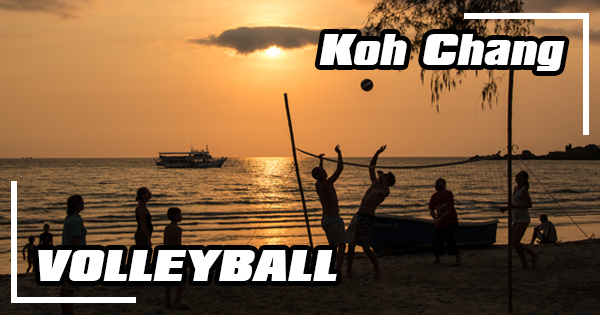 Volleyball is a sport which can be played almost anywhere, you just need 2 teams, a ball and a net or something to separate both courts.
Beach volleyball is like volleyball, played by two teams of two players on a sand court and also divided by a net.
Why not mix both, volleyball and beach volleyball, it sounds more like a holiday sport and then more fun.
You can play beach volley where ever you want on Koh Chang but if you don't have your own ball or net, don't worry, there are places which already have everything ready for you.
Shambhala Beach Bar on Chang Noi Beach in the bay of Klong Son has everything for you. At low or high tide, the beach is one of the best places to play volley.
You can also see sometimes temporary volley courts on White Sand beach, Klong Prao beach, Kai Bae beach, Lonely Beach, and Klong Kloi beach during the high season.
Nest Sense Resort in Lonely Beach, has a small court installed in their garden where you can play badminton and volleyball.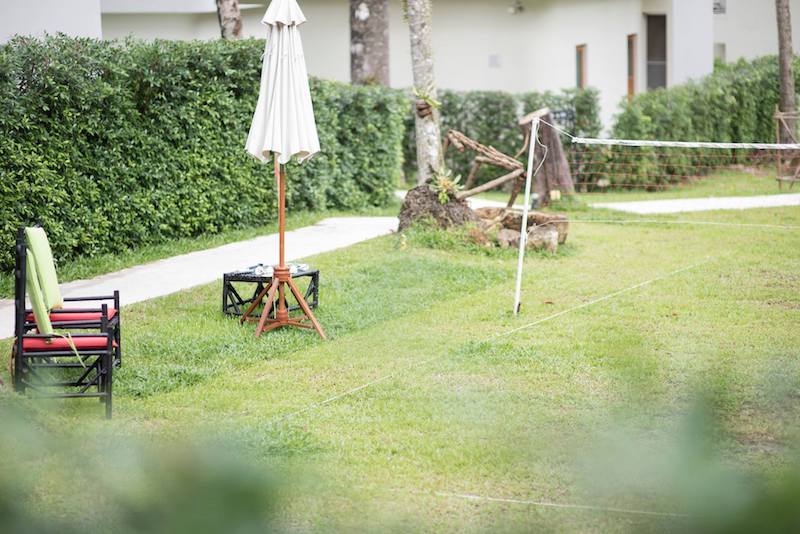 The Emerald Cove Resort in Klong Prao has also arranged for their guests a volleyball court near the beach.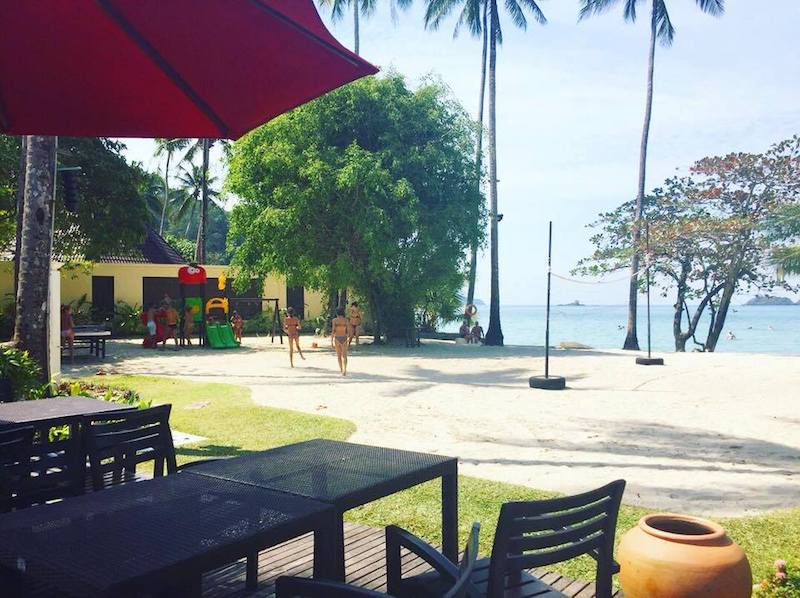 Pajamas Hostel, also on Klong Prao beach, is often installing their net on the beach at the end of the afternoon. It's mainly for their guests but you can join them, they will accept you.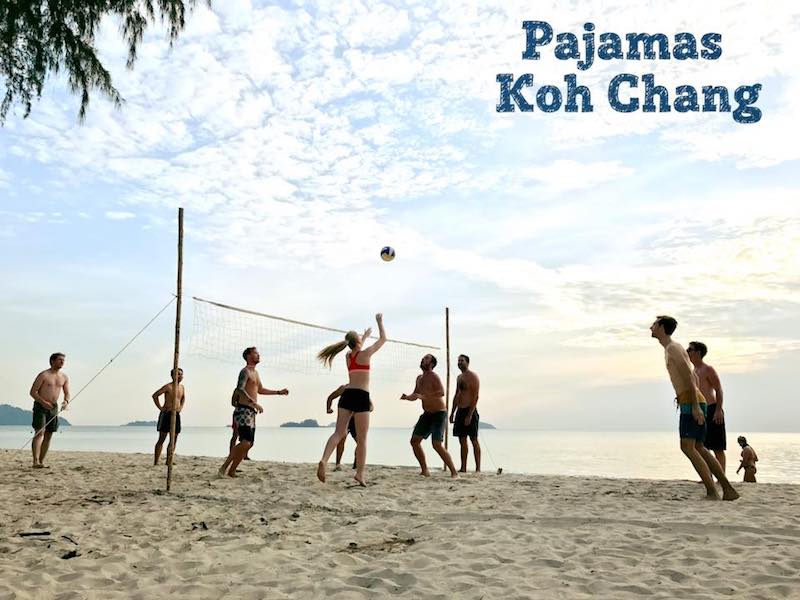 If you are a professional volleyball player and want to continue your training during your holidays, don't worry, there is something for you in the centre of Klong Prao village.
Sportbuddies Campus has been built by Florian Urfer, an ex-professional volleyball player from Switzerland and based on Koh Chang for a few years now. He is transmitting his passion for this sport to everybody, kids, amateurs but also professionals. The team of the Royal Thai Navy is often coming to train.
They have also built a few bungalows around the court which can be rented all the year.
For more information about Sportbuddies Campus:
- Facebook page: www.facebook.com/sportbuddieskohchang/
- Website (in French): www.swissbuddies.com
- Blog (in French): http://sportbuddies.over-blog.com