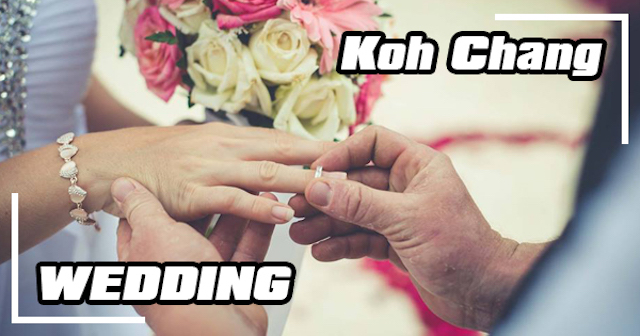 For some people, this can be considered an activity. For you, it's maybe the dream of your life.
If you are planning to get married, why not do it on Koh Chang?
To organise a wedding in your own country it's sometimes not as easy, so the idea to do it abroad may scare you or may look impossible. Don't worry, nothing is impossible on Koh Chang!
Lots of resorts are used to arrange weddings, some of them even propose wedding packages which include the room with romantic flower decorations, sometimes a bottle of wine, sparkling wine or in the best case Champagne, the dinner and the ceremony. It can be very basic or completely extravagant, depending on your wishes and on what the resort is ready to do for you.
If you have already booked your next holidays on Koh Chang and would like to get married at the same time, contact the hotel or resort where you will stay and ask them if they can help you to arrange everything. If they don't, then don't panic, I have a solution for you!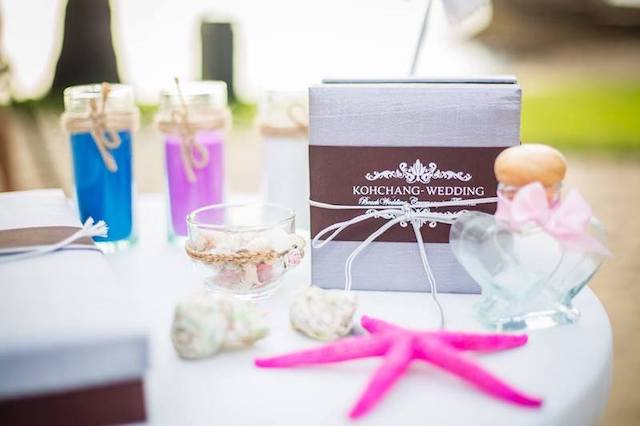 Koh Chang Wedding is one of the best wedding planners on the island.
They have more than 10 years of experience, they will listen to your wishes and propose one of their packages which can be of course personalised.
They will arrange everything, the wedding dress, dresses for the bridesmaids, make-up artist, hairdresser, the bridal bouquet, flowers decorations, catering, photographers, videographers, music, everything you will need, even the transfers from your place to the wedding venue if this one cannot be done where you are staying, and a wedding certificate (non-official).

The photographers will take unlimited high-resolution pictures (in jpeg format), from your preparation to the ceremony, sunset kisses, and evening party.

You have the choice between a western ceremony, a Thai ceremony or both, western and Thai ceremonies.
You don't need to be Buddhist to have a Thai ceremony. They will supply you with traditional Thai clothes and you will get the blessing from the Holy Monks, at the temple or at your place with all that it includes, candles, incenses, religious meals and alms, and the strings of luck charm bracelets.
All the stress will be taken away from you that you can enjoy your holidays, wedding, and honeymoon in peace and get an amazing souvenir.
As you have noticed in the pictures, Koh Chang Wedding is a specialist in romantic beach weddings. They don't only organise weddings on Koh Chang they also do it on the surrounding islands like Koh Ngam, Koh Wai, Koh Mak, Koh Rayang and Koh Kood.

On top of being very nice, Mrs. Tawansai who is the wedding planner but also the Manager of the company is speaking perfectly Thai and English. She can also arrange translators if you need them and if it's of course possible.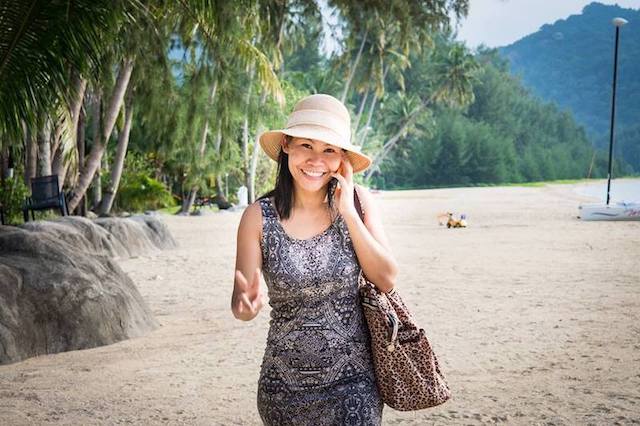 For more information, contact directly Koh Chang Wedding:
- Facebook: www.facebook.com/Kohchangwedding.in.th/
- Website: www.kohchang-wedding.com
- E-mail: This email address is being protected from spambots. You need JavaScript enabled to view it.
- Phone: +66 (0) 95 871 5516 or +66 (0) 97 135 4817
- LINE ID: kohchang-wedding
- Skype: tawansai