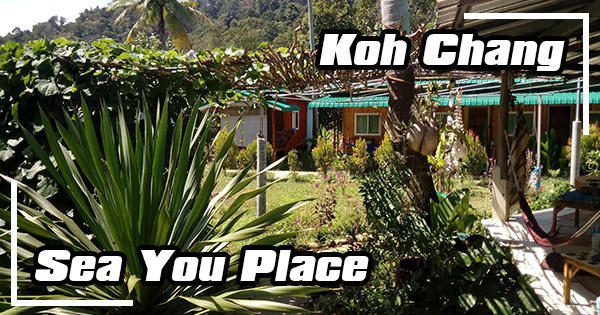 Sea You Place is a small, very cheap but comfortable resort located in Klong Kloi village, in Bang Bao bay, on the south-west of Koh Chang.
It's just a 5-minute walk to Klong Kloi beach and very close to a lot of small and cheap restaurants and pubs and not so far from the well-known pier.
They have 9 bungalows in total at different prices and of course of different categories.
The bungalows are spacious with a large bed, an ensuite bathroom with a shower and toilet, and a fan. Five of them have hot water and the 4 others only cold water.
All bungalows have their own terrace with a hammock. The perfect place to relax!
Free Wi-Fi is available for all guests.
No food is served at Sea You Place but there is a kitchen room which can be used by the guests where you can cook your own food. There is a friendly atmosphere with all the other guests as well as with Zod, the very nice and friendly owner.
Otherwise, there are restaurants around which are proposing Thai and European food and Bang Bao market at 5 minutes by motorbike.
These lovely, newly-built bungalows are set next to a cute river, with gorgeous views of the mountains. Nearby there are a few small local restaurants and shops selling handmade goods, giving the village a real sense of community and friendship.
The best thing about these bungalows is the location! Klong Kloi village, at the south of Koh Chang, has a relaxed hippie vibe, and is also one of the nicest beaches on the island! Here you can enjoy the beauty of Koh Chang in peace but with all the amenities you need nearby.
The beach is gorgeous and with very few rocks making it perfect for swimming and kayaking.
There's also the small and beautiful Prao Taley waterfall which is a 15-minute walk from the bungalows. It's very pleasant to swim there. As Klong Kloi is situated in the south of the island, there are fewer visitors meaning you can enjoy all the natural beauty in peace!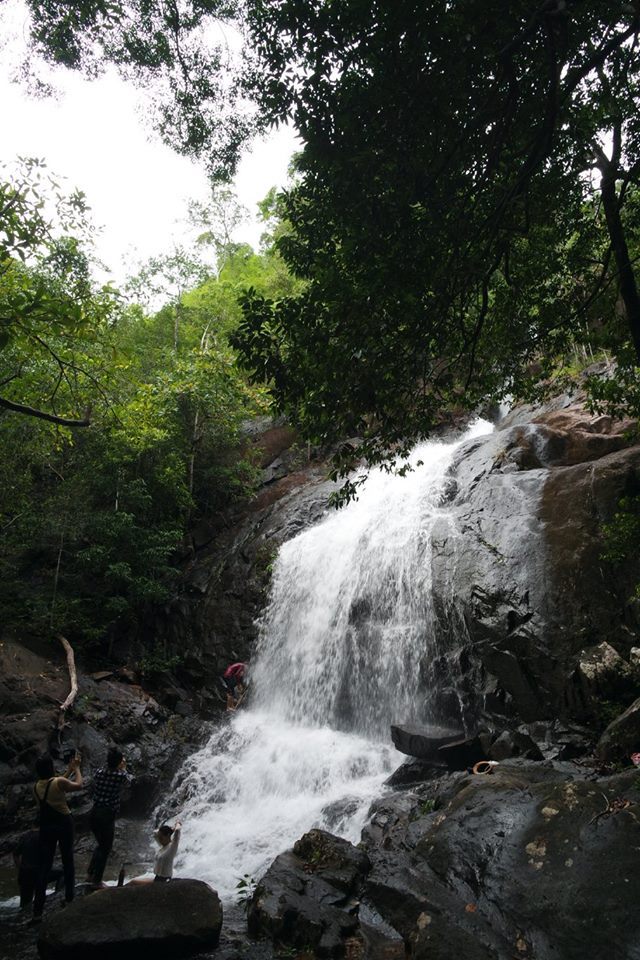 This is certainly a place you can relax and meet like-minded travellers from around the world!
The owner, Zod, is very friendly and will help you with any information you need about making the most of your stay in Koh Chang. He has worked as a musician on the island for a while now so he can recommend all the best places to eat amazing Thai or Western food or see live music.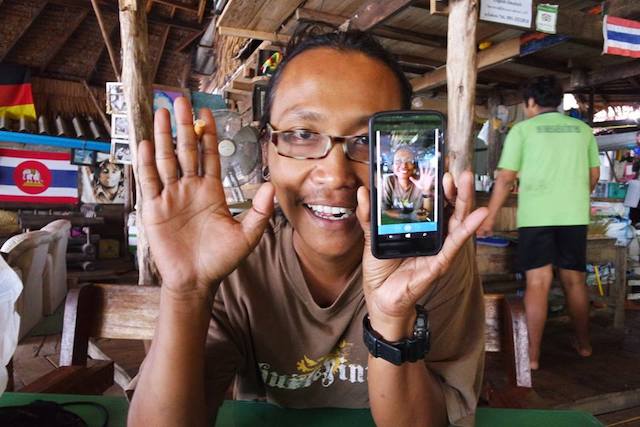 - Facebook page: https://www.facebook.com/seayoukohchang/
- Email: This email address is being protected from spambots. You need JavaScript enabled to view it.
- For booking call Zod on +66 98 595 3228
- Sea You Place on Air bnb
(pictures copyright: Jasmin Qureshi/Sea You Place)