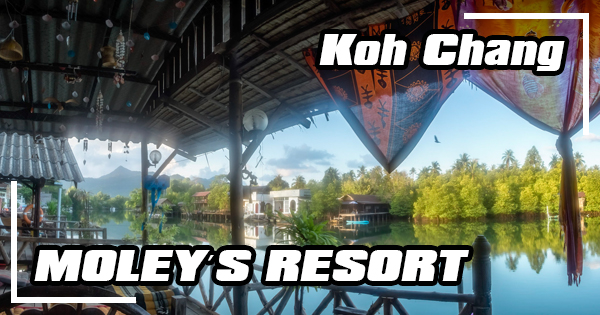 Moley's Resort belongs to some of Koh Chang's hidden gems.
It's more a guesthouse than a resort that has been built on an old fisherman's wooden stilt house over the quiet and relaxing Klong Prao estuary.
It's one of the most beautiful and relaxing locations of the island, away from the busy and noisy main road and surrounded by a few couples of good seafood restaurants. And it's just a few kayak paddles from the quietest part of Klong Prao beach.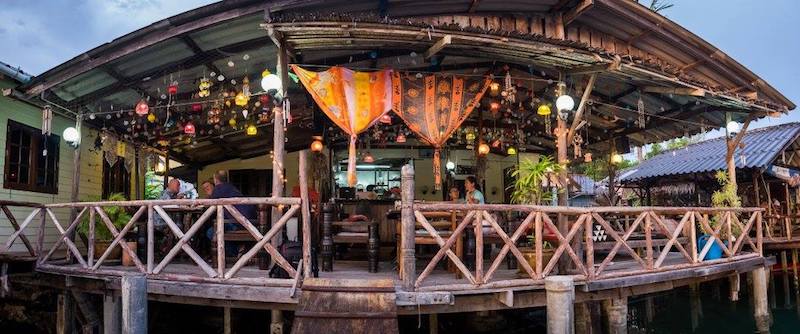 Moley's Resort has 4 spacious and very clean bedrooms. They are all very comfortable and stylish with a mixture of English country cottages and traditional Thai. The lighting has been made to give a special and relaxing feeling.
All rooms are air-conditioned, they have a few pieces of furniture to store your things, an LCD TV and a double-size bed. They also all have a modern en-suite bathroom with a shower and hot water.
One room even has a private wooden balcony over the river.
Free Wi-Fi is available for guests everywhere inside the guesthouse and at the restaurant.
The breakfast which is considered to be the best English breakfast on the island is served at the restaurant.
The restaurant which has a reputation for some of the finest, inexpensive homemade western food on the island, is serving Thai but also English meals. Moley is doing his own sausages, pies, pastries, burgers, pizzas, and even more, and believe me, they are very tasty.
The restaurant has a unique view of the estuary from where you can enjoy amazing sunsets. You can sit here for hours and you won't get tired of the views.
There 2 kayaks available for the guests and free of charge. You can paddle down the river and explore the small mangrove or go to the quietest part of Klong Prao beach.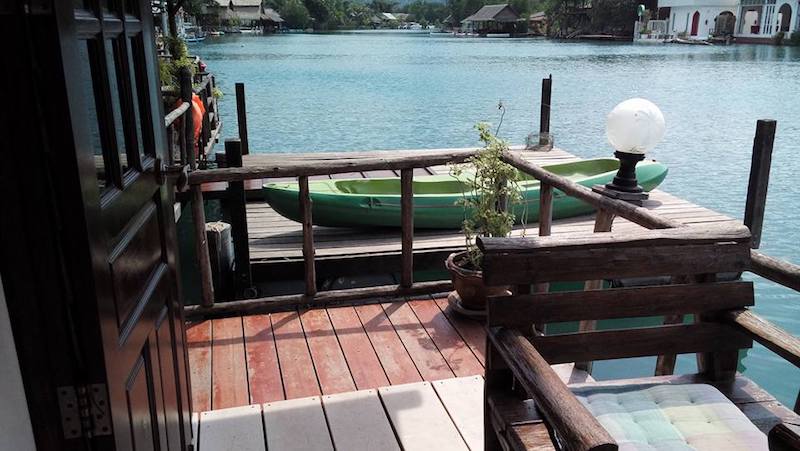 If you like fishing, you can always borrow, free of charge for the guests, fishing rods and tackles. Nothing is more relaxing than fishing from the restaurant or from the large floating pontoon. Moley can also supply some bait.
If you have booked room number 3, you can even fish in peace from the private riverside balcony. What can you ask more?
If paddling to the beach doesn't attract you and you still want to swim, no problem, you can do it directly from the pontoon.
Like it's a bit away from the main road from where you can catch a taxi, it's better to have a scooter to explore the rest of the island. You can rent it directly at the guesthouse and Moley will be happy to tell you what are the most interesting places to visit.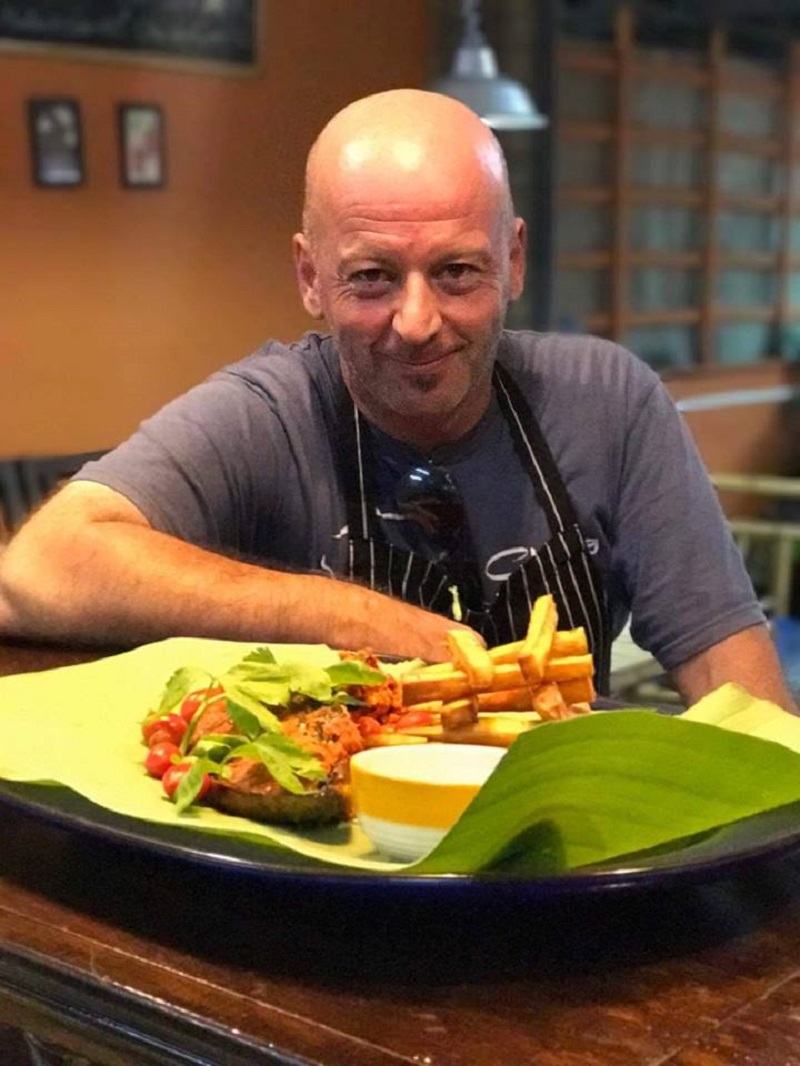 Moley is an excellent host, you will notice it immediately when he will welcome you. He is doing his best to make you feel as much comfortable as possible.
You won't be disappointed staying at his place. You will check-in as a guest and check-out as a friend.
Webpage: http://moleysresort.com/
Facebook page: www.facebook.com/MoleysResortKohChang/

Email: This email address is being protected from spambots. You need JavaScript enabled to view it.
Phone: +66 (0) 88 648 8901
Room number 1 on Airbnb: Room 1
Room number 2 on Airbnb: Room 2
Room number 3 on Airbnb: Room 3
Room number 4 on Airbnb: Room 4

Big thanks to Ruedi Gisiger Photography for the beautiful sunset and aerial pictures.
More about Ruedi's work: www.ruedigisiger.ch
If you're still not convinced it's a quiet and relaxing place, look at the video below.