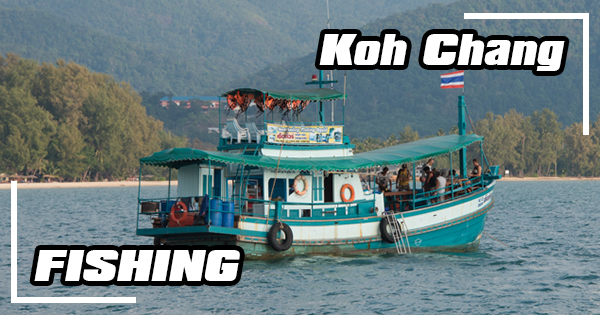 If you like fishing, you will love to be in Thailand, especially in Koh Chang.
Fishing is possible in and around Koh Chang. You can bring your own equipment but you can also buy it or even rent it in different places on the island.
There are different locations where you can fish but if you want to catch big ones, the best is to do it on a boat. Because of the national park, you cannot fish everywhere, there are lots of protected areas.
The best is to ask first and be sure you won't get any troubles.
There are also boat companies which are arranging full-day, half-day or night fishing trips and in my opinion, it's the best alternative. First, you won't lose your time to find places where you can fish and second, they are supplying the equipment as well as the baits and the food.

If you are a bit adventurous you can also try to meet local fishermen and ask them if you can go with them. Be aware some of them do not speak or understand English, they may reply "yes" to all your questions like for example if they are coming back in the evening. And you will get the bad surprise to spend the whole night fishing squids. So be sure that everything is clear between them and you before joining them.
I can recommend you Fishing and Snorkeling Koh Chang which is located in Klong Son, on the northwest of the island. They are arranging day and night fishing tours.
This is one of the cheapest and best fishing tours you can find on the island. Depending on the time of the year they can arrange your pick-up. Contact them to have more details.
To get such a low price, they must have at least 13 persons on board. But it's also possible to book the whole boat just for you.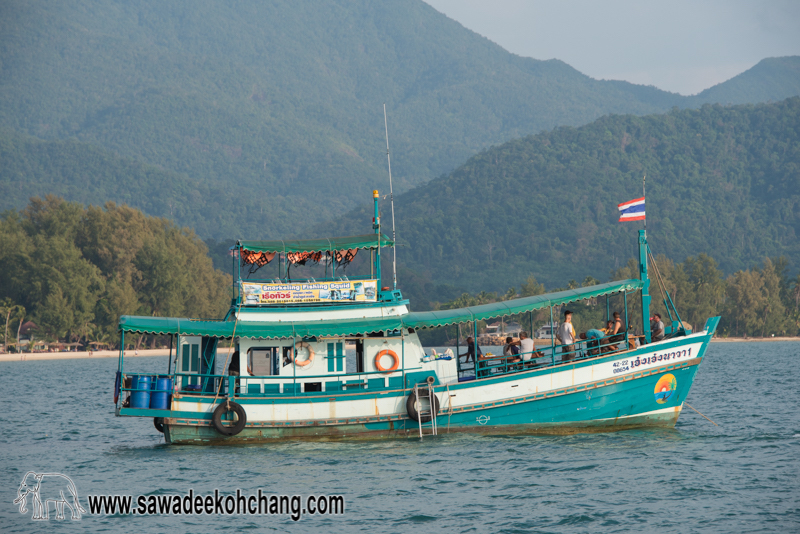 Here is how goes a full-day fishing trip.
It starts from 8.30 am until 6.00 pm. They supply all the fishing equipment and the trip includes lunch. Soft and alcoholic beverages are extras, but water and ice cubes are free of charge. If you want, you can also bring your own drinks.
The morning is spent fishing while the captain and the crew are preparing lunch. After lunch, the boat will stop at a good place where you can swim and snorkel. They also supply all the snorkelling equipment.
If you wish, in the evening Eat Here Restaurant can cook your catch. They will just charge you for the preparation of the fish and the extras.
It's also possible to enjoy night fishing. It will start at 6.00 pm until the next morning. This is an interesting experience, you will be able to catch squids but also barracudas and bigger ones. The trip also includes dinner!
If you have a very big family or if you want to only be with your friends, it's also possible to rent the boat with the crew for the day and just for you. Prices are on the link of the website you will find below.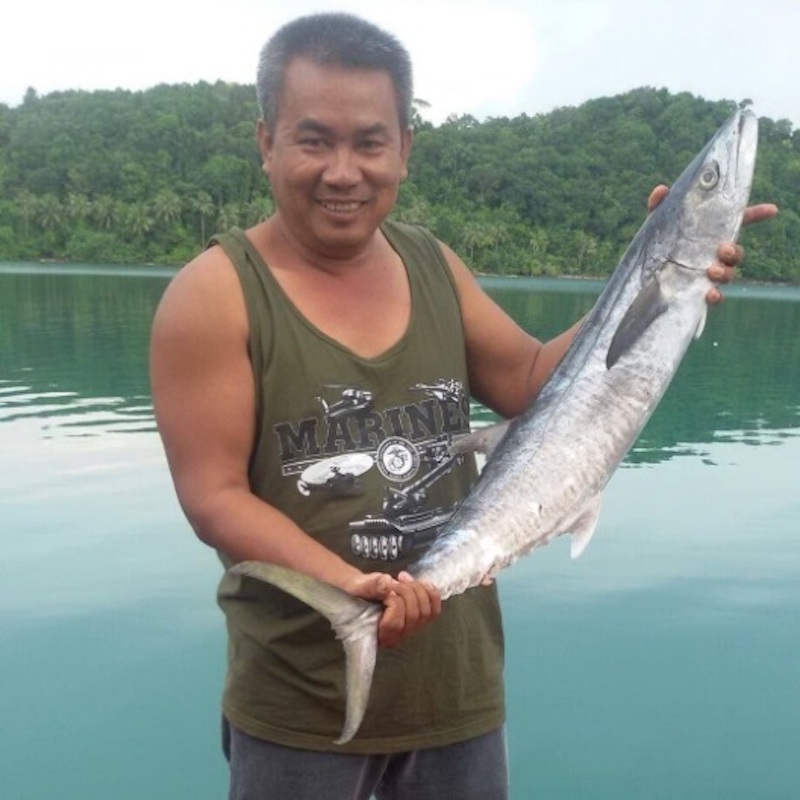 I really recommend this fishing tour, you will spend a really nice time.
For more information you can contact them directly:
- Facebook: www.facebook.com/Fishing-and-snorkeling-Klong-Son-Koh-Chang
- Website: https://fishing-snorkeling-koh-chang.com/
- Email: This email address is being protected from spambots. You need JavaScript enabled to view it.
If you have the budget and prefer to be alone or only with friends, you also have the solution to rent a small boat with its pilot and go fishing wherever you like.
This is the most expensive option but you can leave and come back when you want. No need to socialise with other people you don't know, you will just fish and chat with the pilot. You can come alone or with your family or friends. The price will also depend on the size of the boat.
All the equipment is also provided and in some cases, it's also possible to eat in the boat or to stop on a small beach and grill your own food.
For private fishing, I can recommend Jocke, aka Tocke (like a big gecko), from the Fishermen's Hut Restaurant in the bay of Salak Phet.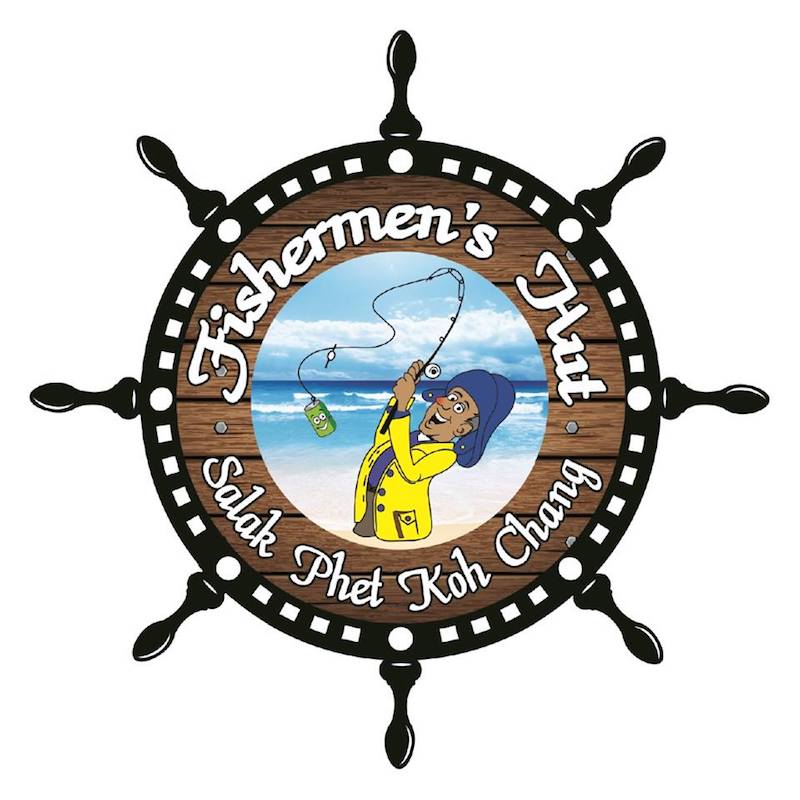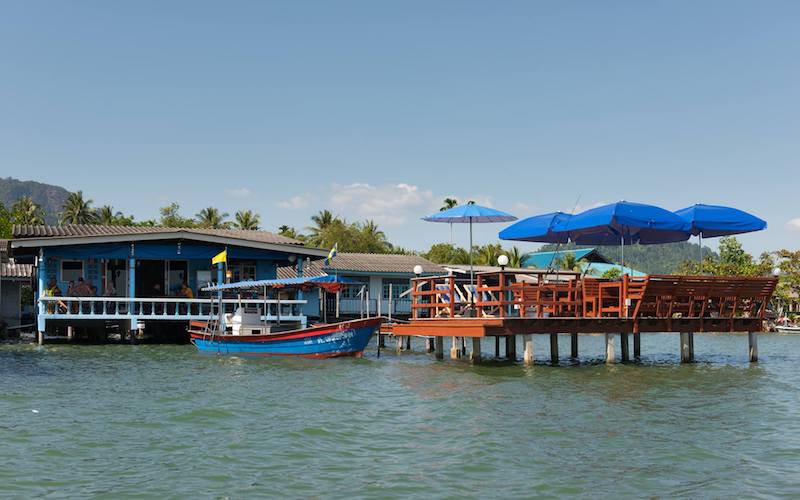 Jocke is Swedish, he is using professional fishing equipment with modern boats. Fishing is a huge hobby for him and he knows the places to catch big fish. He can propose trawling and speed jigging. Water and food are also included.


For more information:
- Facebook page: www.facebook.com/Fishermens-Hut-939615866132468/
- Email: This email address is being protected from spambots. You need JavaScript enabled to view it.