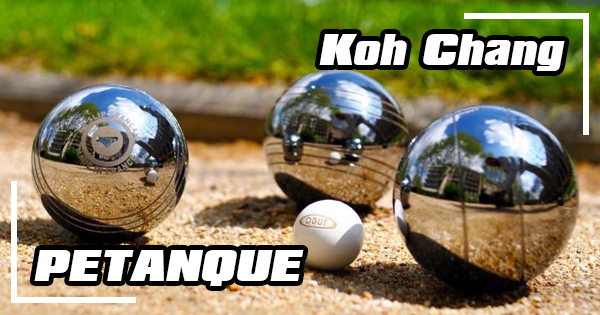 Pétanque, also called "Boules", is a French sport played on gravel, hard dirt, and sometimes on the sand in case you didn't know it. There is no age limit, everybody can play and understand the rules.
The best part of this sport is that it's often played in the shadow and it's very rare to be exhausted. Maybe that's why we see more older people than younger playing it.
You can play pétanque anywhere on the island, the most commonplace is of course at the beach. You can buy pétanque balls sets on Koh Chang, mainly in colourful plastic but I've seen metal ones in some shops. If you don't want to buy or to carry your own pétanque balls, there are few resorts that have arranged a pétanque court for their guests and they supply the metal balls. So less weight in your luggage ;)
Saint Tropez Resort in Bailan, Blue Lagoon Resort in Klong Prao which has French management does have a pétanque court and of course, they also serve at their bar the famous French Pastis* or Ricard* which are often associated with this sport in France.  It's an anise-flavoured spirit and apéritif from France (there are non-alcoholic versions but I've never seen them on Koh Chang). Diluted with water and with few ice-cubes it's a very good refreshment.
On the northeast of the island, Garden of Joy Resort has also a pétanque court with metal balls for their guests.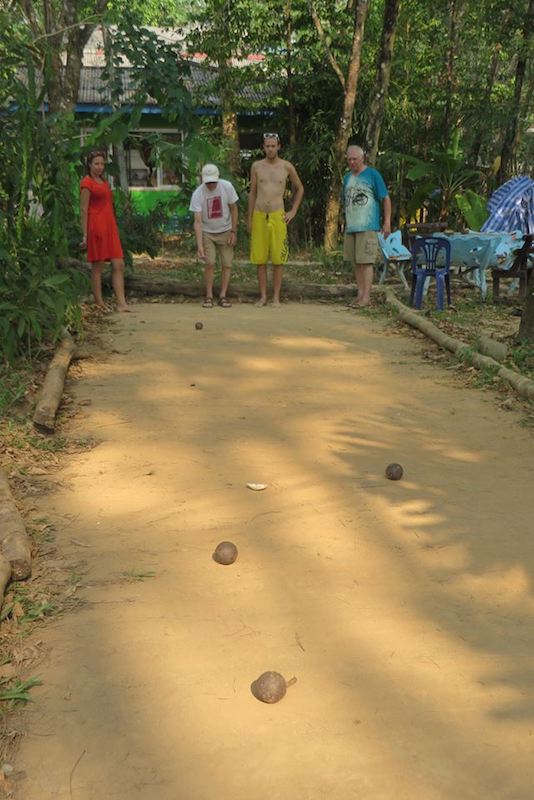 (Pétanque at Blue Lagoon Resort)
*Drink in moderation!