Boonya Resort
Boonya Resort is located in Klong Prao village, very easy to access, close to a lot of small shops, supermarkets, restaurants, and pubs. The beach is less than a 10-minute walk.
The friendly management and staff will do everything to make you feel welcome and comfortable. Communication cannot be a problem, you are sure to get someone speaking English, German, Italian or Thai.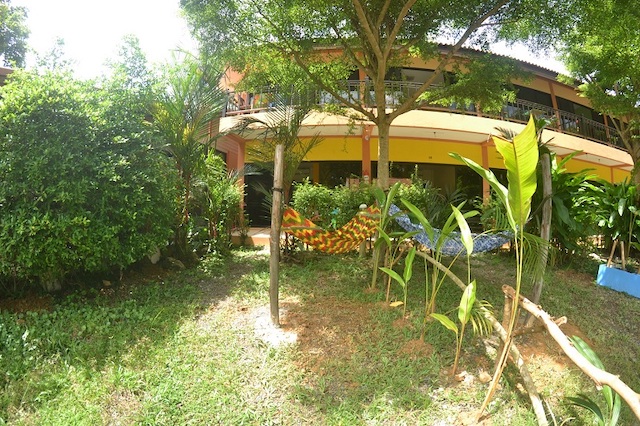 There are several clean, beautiful and spacious private bungalows as well as rooms with air conditioning, cable TV, Minibar, and a shower with hot water. And all the rooms have their own private garden with hammock to relax in peace.
The bungalows are spread across a beautiful exotic garden where you find the swimming pool, in a relaxing area.
In the rooms, in the middle of the garden or at the swimming pool you can enjoy the free Wi-Fi.
The management is very friendly and they can propose to you but also arrange for your different types of activities, depending on what you like and are looking for.
And if you decide to explore the island by yourself, just catch a taxi from the main road. The location of this resort makes it easy to travel, it's just 2 km from Kai Bae and 8 km from White Sand beach.