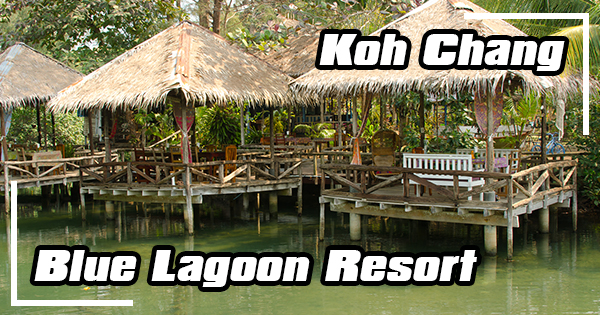 Blue Lagoon Resort is located at the edge of Klong Prao beach, away from the main road but with very close access to Klong Prao village where you can find restaurants, shops, drugstores, pubs, supermarkets, and even elephant camps. It just takes 2 minutes to walk to get to the main road.
They have direct access to Klong Prao beach which is the longest sandy beach on the island and at about 50 meters walk from their restaurant.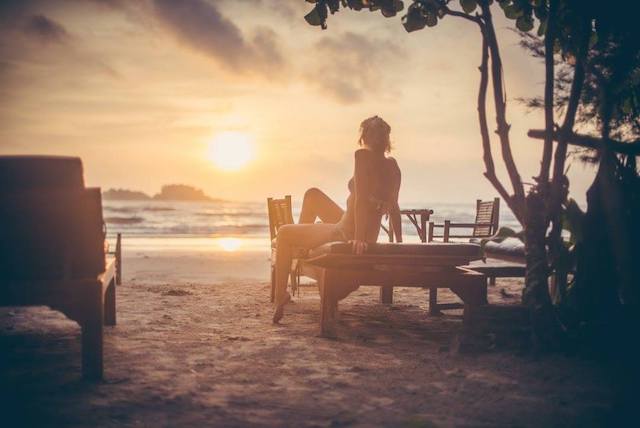 Blue Lagoon Resort belongs to these places which are taking big care of nature. Very often they clean the surroundings and remove all the trashes left by people but also brought by the sea.
Their constructions are as ecological as possible which brings a certain charm to this place.
Nature lovers will love this resort!
They also take very good care of their customers and for them, the atmosphere is as important as the tranquillity of the place.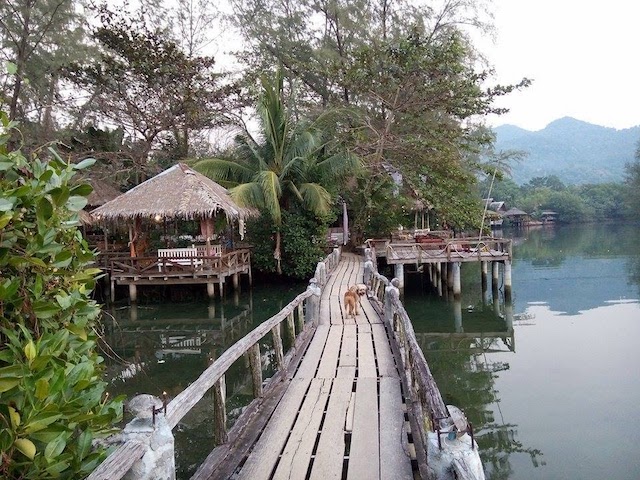 They have 20 bungalows that have just been renovated and decorated by different artists.
10 of them are on the lagoon and 10 in the garden, some with a/c, some with a fan, with private or shared bathrooms.
The ones on the lagoon have their own deck with a hammock and small table, the perfect combination to relax, read a book, or just to watch and to listen to nature.
There is free Wi-Fi available only at the reception.
You can find the only bungalow on the island which has been built in a tree and made of elephant excrements. Yes, elephant poop!
It's unique and 100% ecological. You have to see it!
Have you heard about the Earthbags house? This has been a several years project and it's also at Blue Lagoon Resort. This 2-floor house is made for 6 persons. It's fully furnished and has 2 bedrooms, a relaxing area for a total of 3 double-size beds, mosquito nets, a bathroom with shower, 2 WC, a kitchen and lots of hammocks.
If you are interested in the Eathrbags House, here is the story of this project: Hearthbags house project
And if you like height, you can try this unique treetop table perched at 8 meters high in a tree with an amazing view over the lagoon. Romantic or magic dinners contemplating the sunset or listening to nature, this is also Blue Lagoon Resort!
If you like authenticity, you will definitely love this place!
They also organise yoga courses if you want to practice, to learn, or just to relax. For the timetable and prices, the best way is to contact them directly as it changes from season to season.
And kids can have fun too!
And finally, they have the only steam sauna on the island where you can relax, get detoxing and relaxing massages as well as skin treatments.
Have a look at Blue Lagoon Steam Room Facebook page!
 
For more information you can contact them:
- By email: This email address is being protected from spambots. You need JavaScript enabled to view it.
- By phone: (+66) 895154617
- On their Facebook page: www.facebook.com/Blue-Lagoon-Koh-ChangBungalows-Restaurant/
- On their webpage: www.kohchang-bungalows-bluelagoon.com/

Have a look at the video below: