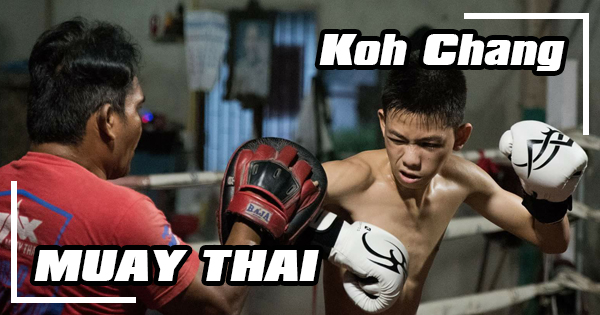 Muay Thai, also known as Thai Boxing is a combat sport considered as a fighting art. In Thailand, it's practiced by men, women, and kids. It's an art but also a tradition.
Don't mix Muay Thai and Kickboxing which may look similar but have different techniques.
Kickboxing is a sport which is using kicking and boxing techniques while Muay Thai has a ceremonial aspect and it's using additional techniques like elbow and knee strikes and clinches which are not allowed in Kickboxing.
Here was a short explanation. 
If you want to learn or practice Muay Thai while you are on Koh Chang here are the best places where you can train.
You don't need to have a muscular and fit body, everybody can do it. Learning the basics can be also useful for self-defense.
Sakaran Smile Club Gym
Located on the road to Santhiya Tree Resort, before Wat Klong Prao if you are coming from White Sand beach and the opposite side of Baanta restaurant. They have a big experience in professional training and fights. They can train everybody, from kids to advanced fighters.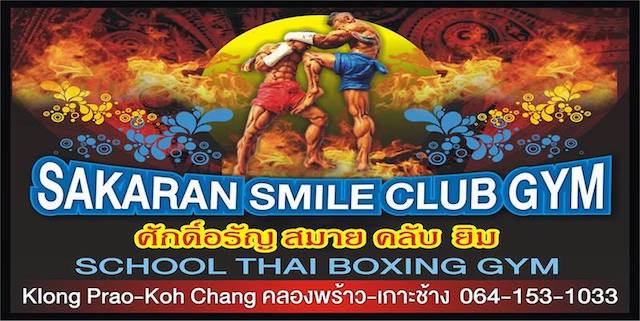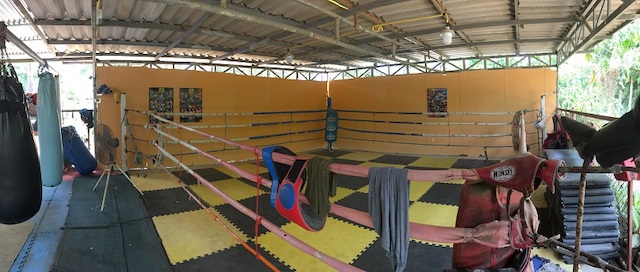 Facebook page 1: www.facebook.com/Koh-Chang-Muay-Thai-ค่ายมวยศักดิ์อรัญสมายคลับยิม
Facebook page 2: www.facebook.com/KohChongMuayThai/
Facebook group: www.facebook.com/groups/152805618670100/ (in Thai)
Phone: 0641531033 (only Thai)
PP Wanrung Koh Chang Muaythai Gym
Located at Rung Rueng Market, you will be trained by professionals.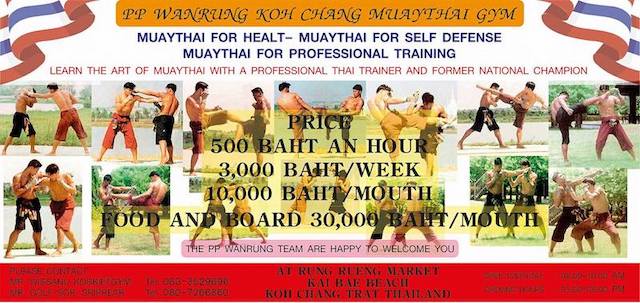 - Facebook page: www.facebook.com/PP-Wanrung-Koh-Chang-Muaythai-Gym-132400160669989/
- Phone: 083 3529696 (Mr. Wissanu) or 080 7266860 (Mr. Golf)
Koh Chang Thai Boxing Camp is the oldest Muay Thai camp on the island. They offer different training programs, Pro-Fighter, Advanced, Beginner, Fitness-Weight loss, Woman self-defense, and Kids.
They can also arrange transfers and accommodations.
On the last news, the camp was for sale. Contact them in advance from their Facebook page as the website is not available anymore.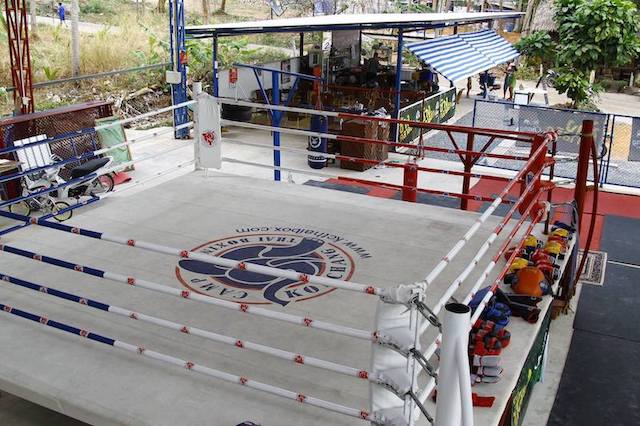 Facebook page: www.facebook.com/kohchangthaiboxing
Phone: +66 87 351 7006
Professional Muay Thai fights are also arranged on Koh Chang. I can't tell you when it depends on the seasons. They have been organised at Sabay Bar in White Sand Beach in collaboration with Sakaran Smile Club Gym and PP Wanrung Koh Chang Muaythai Gym.
You can also follow them on Facebook: