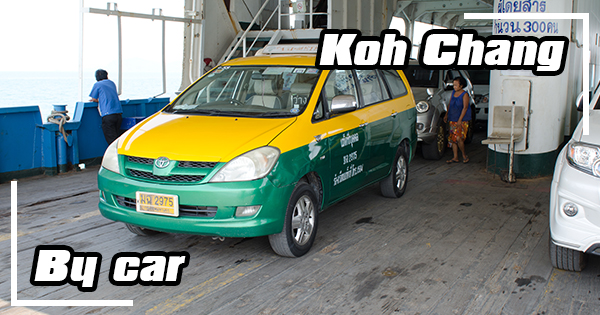 Generally speaking, roads from Bangkok to Trat are in acceptable condition but the driving is sometimes very scary. There are lots of deadly road accidents in Thailand, so if you want to rent a car and drive it yourself, be my guest but be sure to have a good travel insurance. However, after travelling in a plane for approximately 10 hours or more, hardly slept at all, there must be better ways to reach your destination than drive five hours with matches holding your eyelids.

When you are not in a so big hurry to arrive at your resort and if you want to see a little bit of Thailand, a private taxi is the answer! There are plenty of companies which offer private transports from and to Koh Chang.
Personally I recommend Ing Taxi and Montree Rental. Both are reliable, safe and propose a VIP service door-to-door.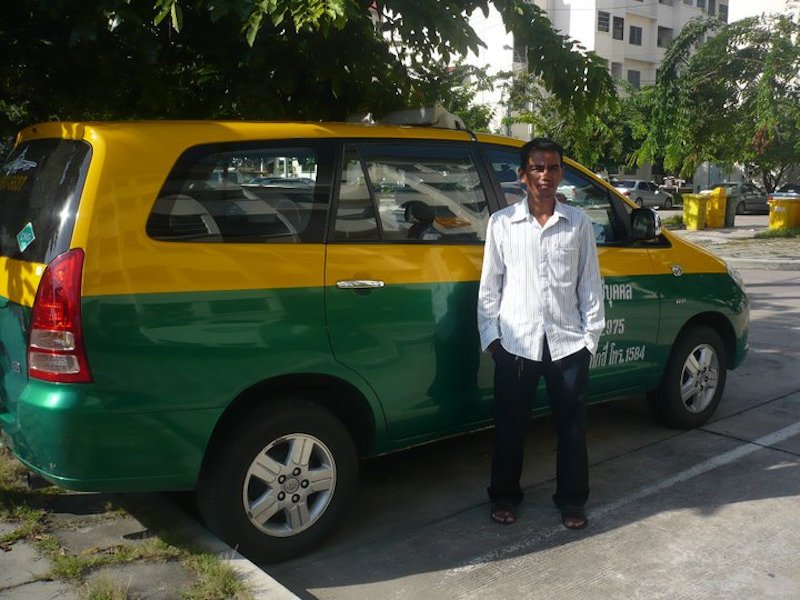 Depending on your budget and if you are not travelling alone a van, also called minibus, is more comfortable and more spacious. You will have four to five hours to spend inside the vehicle, so better choose one comfortable.

The advantage of a private car and driver instead of a shared van or a bus is that you can stop when and where you want. They often offer a bottle of water to their customers but if you want to stop for a coffee, a snack, a cold drink or to go to toilet, you just need to ask to the driver and he will find the best place for you. What you cannot do in a shared van or in a bus.

On top of that, he will take the ferry with you and bring you directly to your hotel or resort on Koh Chang. It will be a stressless trip.

When you will do your booking remember to ask if the ferry ticket is included in the price as well as road tolls. With Ing Taxi and Montree Rental, everything in included in their price, no extra charge. But it's not the case for all drivers. Just be sure before.
And remember they accept only cash and in Thai Baht.
They can also recommend you when to leave according to the ferry timetable.

Have a safe trip!