Where to change money?
I recommend you not change money in your own country before travelling to Thailand. Most of the countries have a very bad rate and you will lose too much.

If you arrive at Suvarnabhumi International Airport, just change a hundred dollars or euros. It's always useful to have some cash whether you will travel by road or by plane to Koh Chang.
You can find a change desk just after the immigration where you will collect your luggage or after the customs on different floors. Their rates are slightly the same.
When you will be on the ferry to Koh Chang, you will enjoy having money to buy refreshments.
Once in Koh Chang, you will be able to find ATMs everywhere on the island and withdraw some cash. Be careful, all the time you will use an ATM, you will get extra costs. There are also lots of banks where you can change any currency. They do not have the same rate, the best is to check before or ask around you.
You can also change cash at your resort's reception but it will not be the best rate at all.
Visit this website to see the current rate!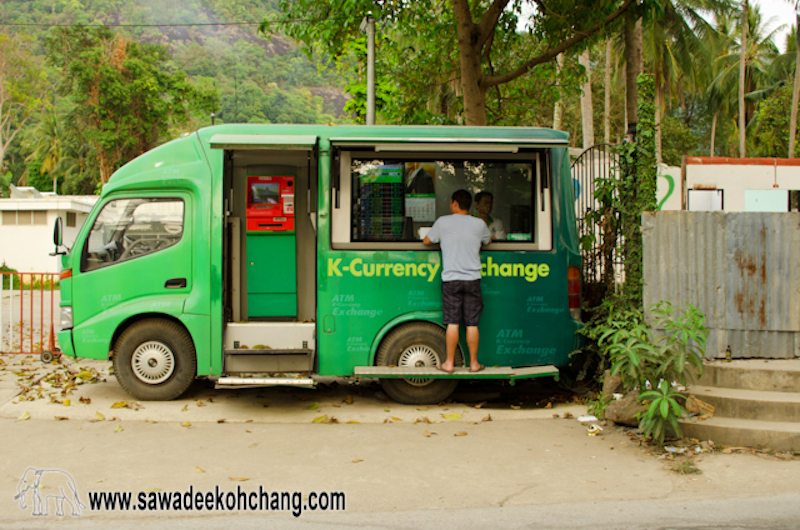 (ATM and changing office from Kai Bae. They are not all like that!)