Little Eden Bungalows & Restaurant
Little Eden Bungalows & Restaurant is a small and beautiful bungalow resort located up the hill of Lonely Beach, away from the busy village, next to the jungle where there are lots of wildlife and tropical plants.
Lonely Beach offers bars and restaurants, massage parlours, shops, a gym, a yoga studio, and much more.
Little Eden is a sanctuary for the good keeping of travellers and holidaymakers, it offers affordable high quality. Quality from the great morning coffee, nourishing breakfasts, Thai and Western cuisine to the soft stylish bed linen and even shampoo and shower gel.
The staff is very helpful and they take good care of their guests. David, the owner, is at Little Eden very often, he can tell you many things about Koh Chang and stories about Thailand and its culture. David loves chatting with people from overseas, a welcome heart.
Since 2012 Little Eden has been awarded by several travelling and booking websites, ranking it in the top ten lodgings of the island.
Spread in this jungle and quiet garden, there are 11 standard Bungalows, 3 Cottages as well as one large room on stilts called "the Penthouse".
The Bungalows have Queen size beds with mosquito nets and a fan.
The Cottages are more spacious than the Bungalows and they have a King size bed, an individual a/c, an LCD TV, and a fridge.
The Penthouse is the largest room which can accept up to 4 persons. It includes fans, a King size bed and a Queen size bed, an LCD TV, and an open bathroom with a Jungle view. Note there is no a/c in this Penthouse, only fans.
All rooms have their own safety box, their own private bathroom with a toilet, and a shower with hot and cold water. They also all have their own private terrace with wooden furniture and a hammock with a view of the jungle garden.
Free Wi-Fi is available everywhere inside the resort.
The breakfast, which is not included in the price of the room, is served at the restaurant of the resort and it's à la carte. Spanish or Thai omelet, fried or scrambled eggs, beans on toast, but also rice soups, muesli with fruits, yogurts, toasts, tea, coffee,... you have a large choice.
The restaurant is also a lovely communal area, a great place to chat with your friends or meet new ones, read a book, update your social media or just relax, sipping a cocktail.
Food is served all day long and dishes are just delicious, even if you don't plan to stay in this resort, stop by at the restaurant. They have all kinds of drinks, shakes, and cocktails but their dishes are very tasty. Thai cuisine, Western cuisine, or house specialties, you will enjoy eating there and prices are affordable.
Little Eden is also renting scooters, which are very useful if you are planning to visit around. Just be very safe, there are lots of road accidents on Koh Chang. If you don't feel comfortable on a motorbike, take a taxi it will be safer and you won't end your holidays at the hospital.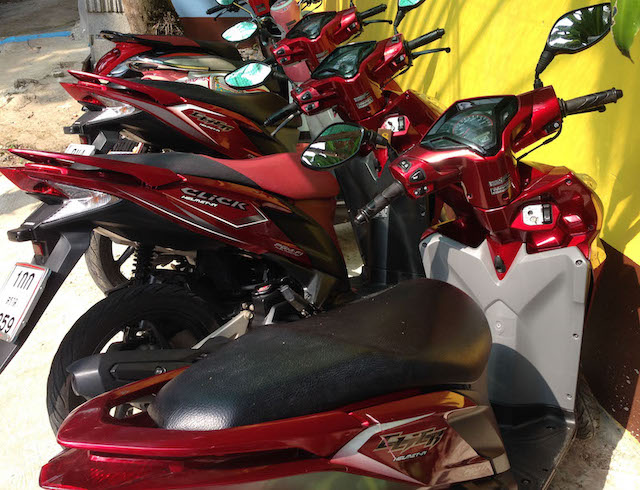 This resort is perfect if you are looking for a place close to the active and nightlife of Lonely Beach but also quiet and relaxing at the same time and close to nature.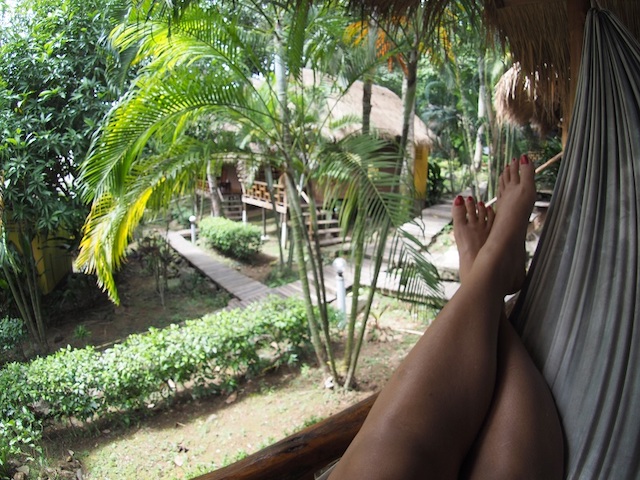 Webpage: www.littleedenkohchang.com
Facebook page: www.facebook.com/LITTLE-EDEN-133435363362333/
Email: This email address is being protected from spambots. You need JavaScript enabled to view it.
Phone: (+66) 084 86 77 459