Nature Beach Resort
Nature Beach Resort is a hideaway located in the south part of Lonely Beach with a beautiful beachfront, for people looking for nature, beach, rest, and fun. This resort opened in 1999 and is still running with the same management and the same relaxing atmosphere. It's about a 5-minute walk from the active center of Lonely Beach village where you can find shops, restaurants, pubs, tattoo studios, small supermarkets, a diving center, and even a gym.
You maybe guessed it from the name, the nature is present everywhere inside the resort. The only views you can get are the jungle or the sea, with no massive concrete buildings around.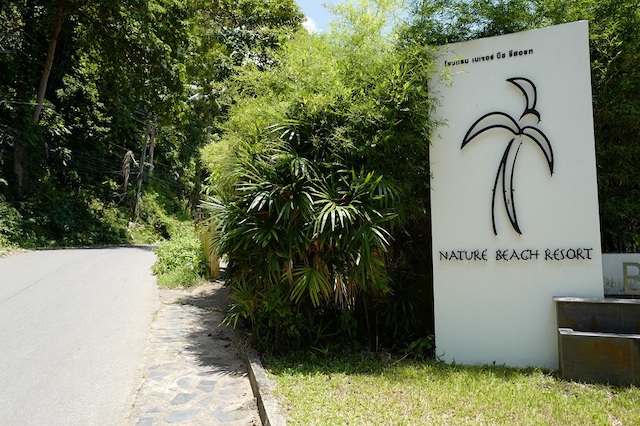 Nature Beach Resort has direct access to the sandy beach and it's a great location to sunbathe, enjoy the clear seawater, sip a few drinks, listen to music and watch the sunset.
There are 60 spacious bungalows spread in the tropical and natural garden of this resort, and they are dispatched in 4 categories.
The Air Front Bungalows are just a few steps from the beach, swimming pool, and restaurant. Most of them have a sea view and they all include an individual a/c, a TV, a fridge, an armchair, a private bathroom with a shower and with hot and cold water. They also have a small private terrace with outdoor furniture.
The Air Garden Bungalows are the newest buildings and are very simple, for people who don't care about minimalist decoration and are just looking for a comfortable room. They include an individual a/c, a sofa, a private bathroom with a shower and with hot and cold water, and a small terrace with 2 outdoor chairs.
The Fan Bungalows are the cheapest and are for budget travellers. They are located at the back of the resort in the middle of the green garden and close to the main road. They include a fan and a bathroom with a shower and with hot and cold water.
The one and only Family House of the resort is located away from the other bungalows for more privacy and is offering 2 bedrooms, 1 living room, and a wooden terrace with an outdoor table and is standing over the small canal. It can accept up to 4 adults and it includes an individual a/c, 2 TV, 2 fridges, a private bathroom with a shower and with hot and cold water.
The swimming pool is just a few meters from the beach and a couple of steps from the bar and restaurant. The perfect place to cool down, have fun, or just relax and enjoy a few drinks. 
Nature Rocks restaurant and bar are very famous and quickly full in the evening during the high season. This is due to the beautiful view of the sea, to the cool atmosphere, to the music and of course to the food they are serving.
The Chef of the restaurant wants to make quality dishes by using local fresh products and propose them to you at a reasonable price. So you got it, here you eat well, good and cheap!
They offer a complete selection of authentic Thai dishes fashioned by their old-school Chef who has been the kitchen's matron since the very beginning.
From the Stir-fried chicken with cashew nuts to the Tom Yum prawns with young coconut meat served in a whole coconut, you will for sure love this place.
And if you're not a big fan of Thai cuisine or just want to change, they also have a variety of salads, pasta, pizzas, burgers, Mexican delights, and Western dishes.
Every Sunday the resort is organising a party which features good music and fire shows. And on special occasions like New Year's Eve or for the Resort's birthday in November for example, Nature Beach Resort turns to a rowdy mecca, hosting one of the most raved-about parties on the island where hundreds of people come to have fun on the beach all night long, dancing and listening famous DJ's mixings. Beach vibes at their best!
- Website: no website
- Facebook page: www.facebook.com/NatureBeachKohChang/ 
- Email: This email address is being protected from spambots. You need JavaScript enabled to view it.
- Phone:  +66 (0) 818038933