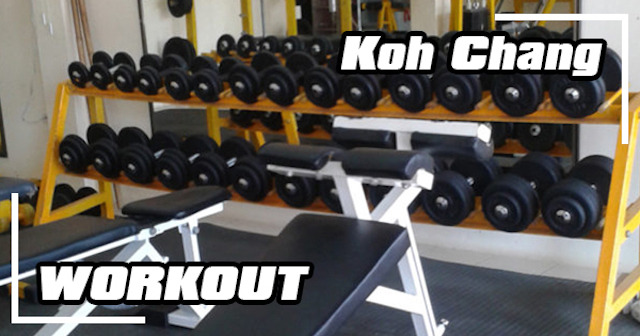 If you are a fitness addict or if you just want to exercise, don't worry, there are gyms and fitness centres on Koh Chang.
More and more hotels and resorts have their own Fitness Center available for their guests. They are more or less all offering the same type of equipment, treadmill, bicycle, cross-trainer, a bench, and a set of dumbbells. Some are a bit bigger with multi-exercises machines. Most of them have a/c but personally, I prefer without.
When you will train, fan or a/c, you sweat. In a gym with a/c, when you will leave it and go outside, because of the heat and humidity it will be like moving from a fridge to a sauna. You will sweat twice more. Without a/c you will sweat more during your exercises but at least it's the same temperature as outside. It's just a question of taste.
If your hotel or resort doesn't have a Fitness Center or if what they have is too small for you, there are several good gyms on the island and on the west coast. They also sell nutrition complements like proteins and protein shakes, pre-workout, amino acids, recovery,...
My favourite protein drink is a Chocolate Soy Milk carton. It's about 20 baht and you can find it in any supermarket. Cold, it feels very good.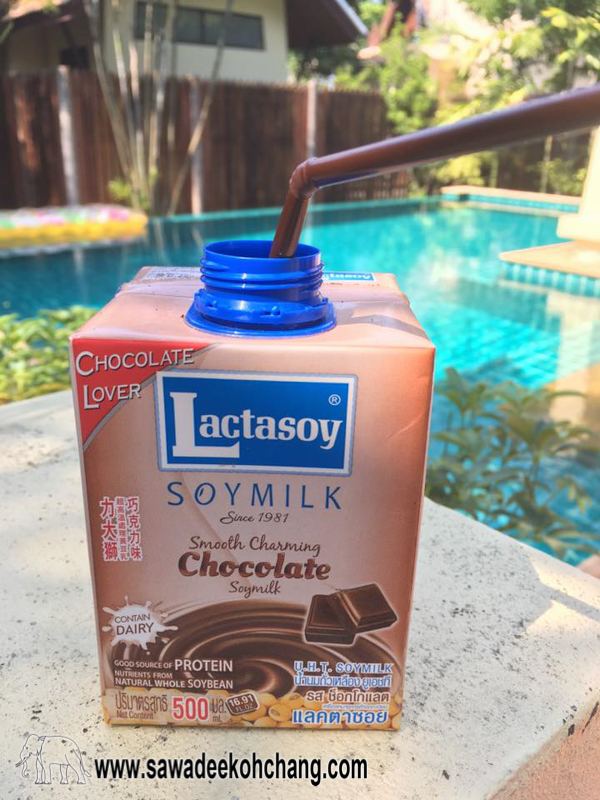 Koh Chang Lagoon Gym: New gym with lots of modern equipment and air conditioning. The most expensive, especially for foreigners, and the most crowded during the high season.
No Facebook page or own website. It belongs to www.kohchanglagoonprincess.com
Koh Chang Gym: The oldest gym on the island. Not the most modern equipment but everything to workout. Spacious room with fan, nice owner and staff. It's where I'm going to train and that I can recommend.
Facebook page: www.facebook.com/kohchanggym
Website: www.kohchangfitness.com
Monkey Gym: Small but nice gym with a/c. The owner is very nice.
Facebook page: www.facebook.com/Monkey-Gym-Kai-Bae-Koh-Chang-534409490051545/
Dolphin Fitness: Brand new gym with new and modern equipment. The owner is also a personal trainer.
Facebook page: www.facebook.com/dolphinfitness2018/
Website: www.dolphinpronutrition.com
BB Gym: No a/c but no walls or doors, an exotic way to train. They also propose Yoga classes and have a small swimming pool.
Facebook page: www.facebook.com/bbkohchanggym
Website: www.kohchanggym.com