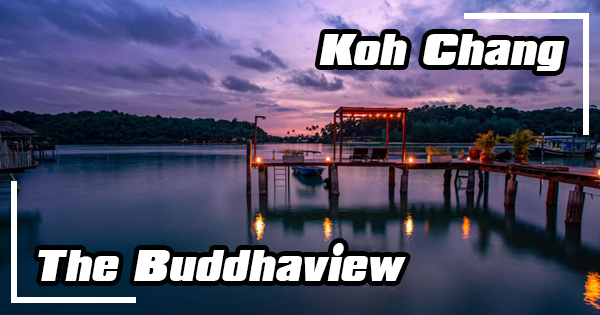 The Buddhaview is a guesthouse, a restaurant, and a lounge bar located on the southwest of the island, in the bay of Bang Bao, and directly on the pier. The wooden stilt building offers a unique experience over the sea, with a panoramic view and a peaceful atmosphere.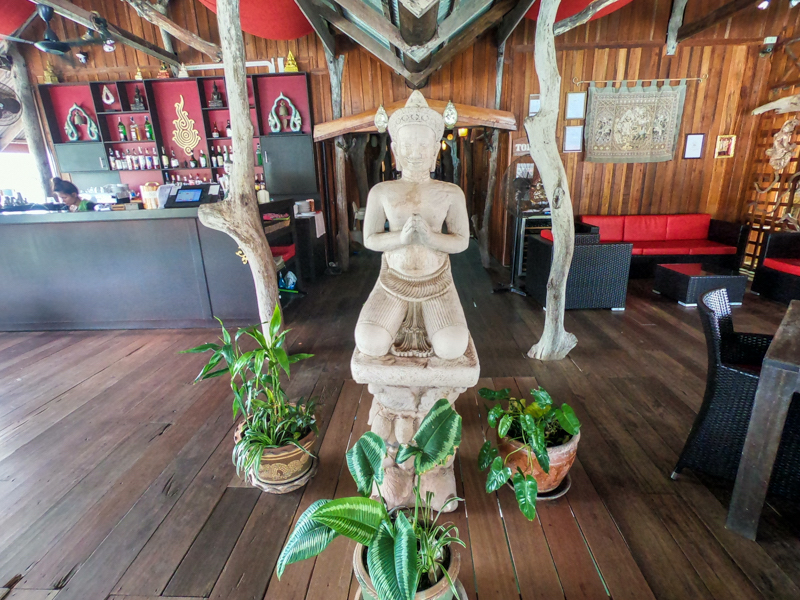 The pier which is an old fishermen's village is now famous for its clothes, handcraft and souvenirs shops, diving and snorkelling centers, and tour and transfer boats.
The quiet Klong Kloi beach is at less than 5 minutes by motorbike or taxi and the best part is that the High-Speed Ferry to or from Trat, Koh Mak, and Koh Kood is 100 meters from The Buddhaview, at the end of the same pier, as well as other transfer boats.
Boonsiri High-Speed Ferry leaves from the pier and it's the only one proposing comfortable seats with air conditioning. It leaves from Bang Bao at 11.00 am. It takes 1 hour to go to Koh Mak and 45 minutes more to arrive in Koh Kood. It's also the only one going to Trat after Koh Kood and leaving from Trat before Bang Bao.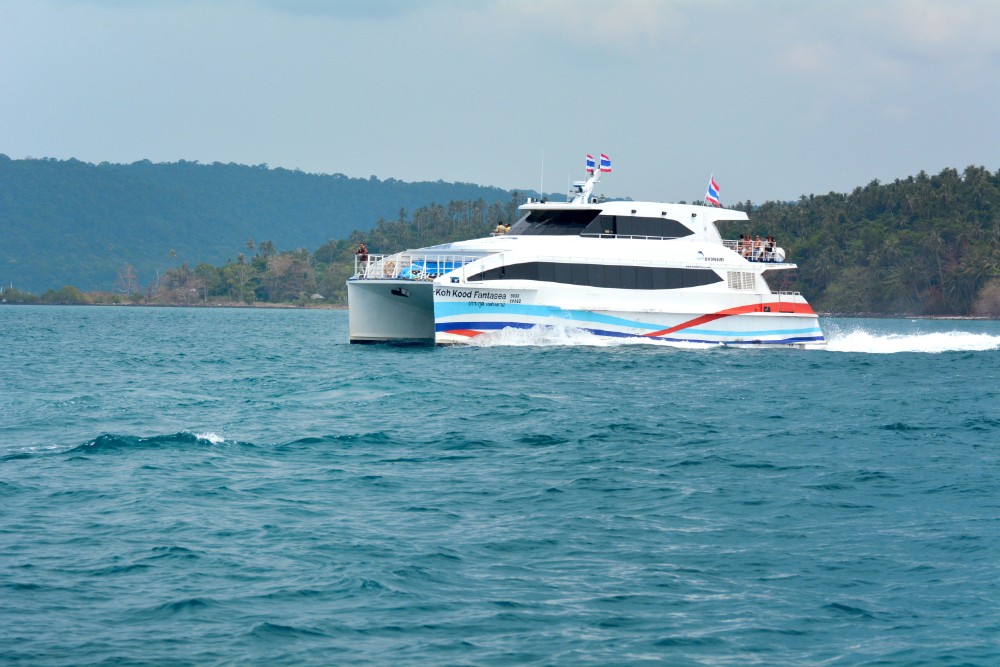 More details about ferry transfers from and to Bang Bao: https://boonsiriferry.com/en/allroute
Bang Bao Boats can also be found on the pier.
They propose a wooden boat or speedboats.
The wooden boat leaves daily at 9.00 am. It will take one hour to go to Koh Wai, one hour more to Koh Mak, and another hour to Koh Kood.
The speedboats leave at 9.30 am and noon. It takes 1 hour to go to Koh Mak and one hour more to arrive in Koh Kood.
More details: Facebook page, tel: +66 (0)87 054 4300 or This email address is being protected from spambots. You need JavaScript enabled to view it.
The Buddhaview has been awarded by several travelling agencies and booking websites for several years and like all their guests, it's a place I also recommend not only to stay but also to visit, to have a lunch, dinner, snack or just a drink.
You can enjoy a unique experience of sleeping in comfort over the sea in one of their 7 bedrooms.
4 bedrooms include an ensuite and private bathroom and 3 have shared bathrooms and toilets.  All the rooms have a double-size bed, a fan and individual air conditioning, clean towels, and 2 daily free small bottles of water are also included in each room.
In all bathrooms, private or shared, there are a sink and a shower with hot and cold water.
The breakfast doesn't belong to the price of the room but it can be taken at the restaurant. It's an à la carte breakfast with a large choice of Thai and Western food.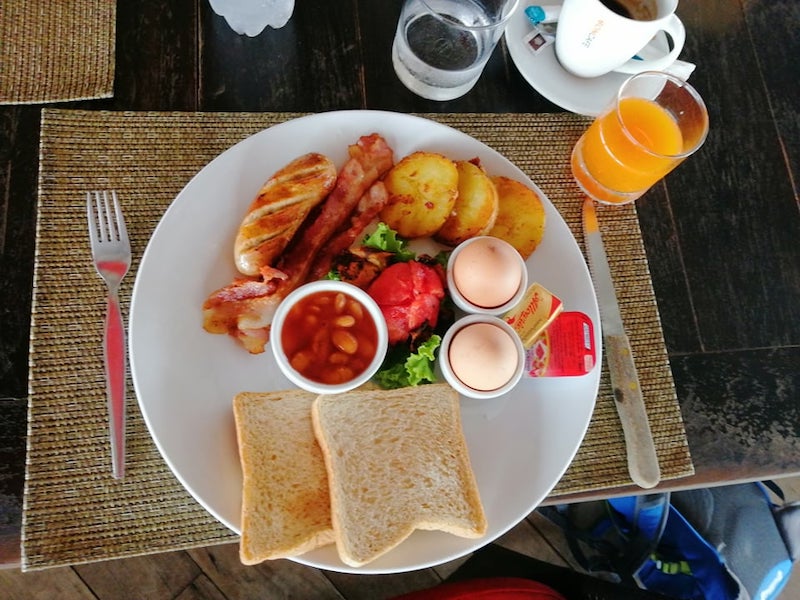 Free Wi-Fi is available for the guests in the rooms as well as on the deck, at the restaurant, or at the lounge.
The restaurant has a couple of floor tables where your legs will be swinging over the water at the same time you will enjoy the food, drinks, and the view of Bang Bao bay. Their menu is focused on freshly caught fish and seafood but they have a good choice of Thai dishes and western food like steaks, pasta, but also pizzas, and burgers.
The reception, bar, and restaurant are opened daily from 8.00 to 22.00.
The staff is very friendly and helpful. They can assist you to book a tour or advise you about the different places to visit on the island.
I really like this place, it's very relaxing and the food is excellent. Even if you don't stay in any of their room, you can come to enjoy a dish or a drink, sit on one of their loungers, watch the bay and just relax. Sunsets are so beautiful!
Here is your private visit to The Buddhaview: