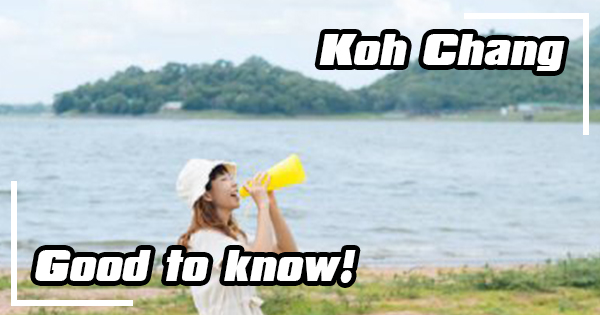 Before going to Koh Chang or even when you will be in Koh Chang, there are a few important things that you have to know.
Safety:
It's not because you are on holiday, away from your daily routines and stress, that you have to ignore the safety rules.

Motorbikes can be rented very easily. Riding without a helmet can be a sign of freedom for you, but keep in mind that there are lots of bikes accidents almost every day. On top of that, it's not legal, the Police can stop you and give you a fine.
And if you don't feel comfortable on a scooter, do not risk your life and other people's life, take a Taxi!



Health

:
Being healthy is the most important if you want to enjoy your time in Koh Chang. It wouldn't be nice to spend your time stuck in the toilets or in a hospital bed but if it happens, be sure to have good travel insurance. Private medical costs are very high but there are lots of pharmacies on the island from where you can get almost all the medicine you would need.


Weather:
Check out the weather in Koh Chang. In Thailand, there are 2 seasons, the hot and the rainy seasons or also monsoon which is both known as the high and low seasons for holiday periods.


Thai culture:
It's good to know a little about the culture of the country you are visiting. Each country has its own rules and traditions, what to do and what to not do. Remember that you don't own the island, you are just a guest and respecting the people, environment and culture is a must!


Koh Chang Nature:
There are lots of different animal species living in Koh Chang. Some of them have been identified on this page. Experts and contributors are also welcome to submit their pictures or to share their knowledge.