Klong Son
Klong Son is a part of the island which is not so known and then not very visited by tourists which makes it very peaceful.
It's located at the complete north of the island and you may not even notice it when you will come from the ferry and drive to the south.
Klong Son is a small village with a couple of luxurious resorts, a very good elephant camp, a small waterfall, a few shops, a residential area and a golf court.
The beach is mainly private.
Best deals on Klong Son: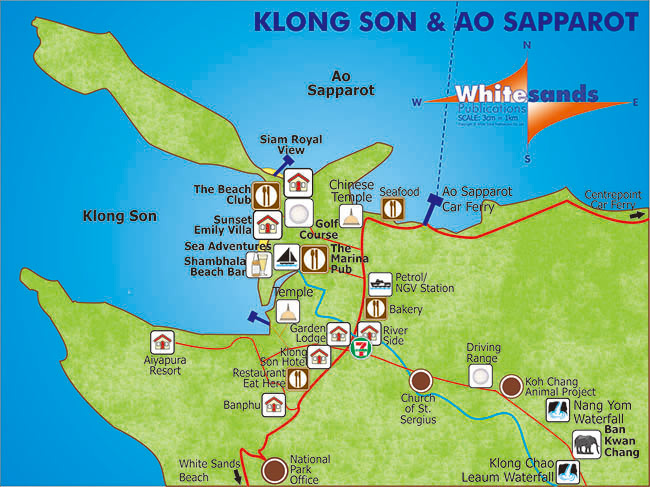 Copyright:
Please note this map is copyright 2001-13 White Sand Publications Co. Ltd. and may not be reproduced or published either in print or electronically without the express written permission of White Sand Publications Co. Ltd.