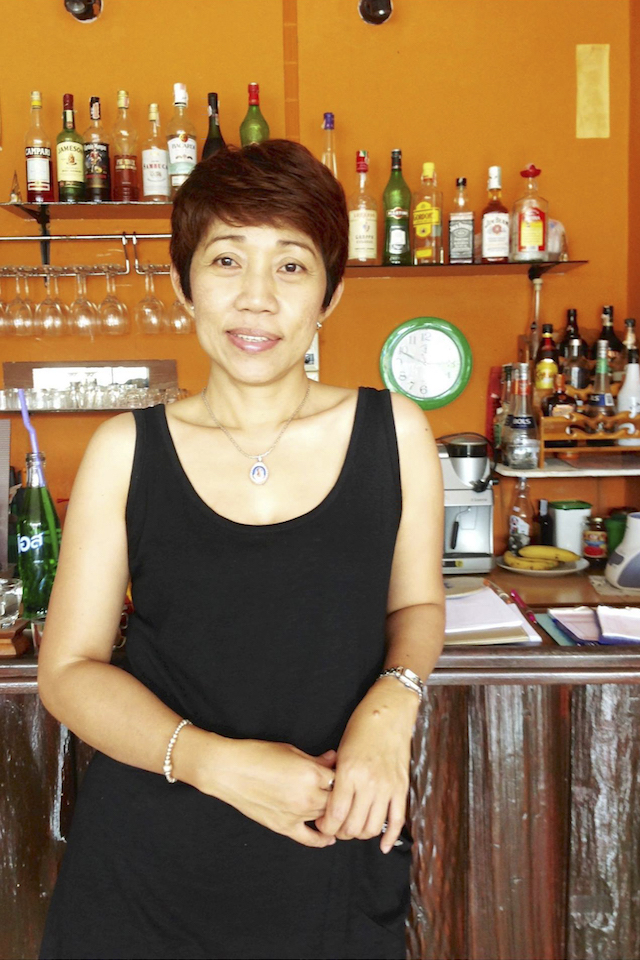 Ms Saow is the owner of the place and she will do her best to please you.
Her Chef has been working in different hotels and restaurants in Bangkok before moving to Koh Chang. Abella Cuisine is specialised in Thai cuisine as well as Italian.
Located at Coconut Plaza, Chai Chet, you can have your lunch or dinner on the terrace or inside if you prefer the cool hair of the fans. Because of its location, this restaurant is very quiet and relaxing.
I have always been surprised by the quality of the food this small restaurant can supply.
First of all, the service is very fast, you won't have to wait half an hour to get the menu, your drinks or your food, all is done in a respectable time.
There is a large choice of Thai and Italian dishes but if you prefer a steak with French fries and ketchup, no problem, they have them too.
Compared to other small "Italian" restaurants in Koh Chang, Abella is doing their own pizza bases, nothing industrial. Pizzas are quite good, not like the original Italians but good enough and quite cheap.
I have no complaints against the other dishes. I could say I have tested them all, or almost all, even the desserts which are delicious. My favourites stay the fishes, especially the sea bass with the lime sauce. And if you don't know what to take, just ask them for advice they will help you with pleasure.